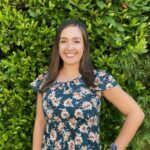 Susy is a Registered Associate Marriage and Family Therapist (AMFT106945). She is currently under the supervision of Dr. Natalie Rios (Licensed Psychologist PSY25690).
Are you overwhelmed by negative thoughts, depression, or anxiety? No matter how hard you try, you don't enjoy your life like you used to? Even on a good day, when everything is going well, you might still have feelings you can't seem to shake. Maybe you wake up telling yourself today will be a new day, only to find yourself with those unpleasant feelings again, not understanding why you keep doing the things you do or unable to recognize the person you have become. If you want to improve your relationships with loved ones (or yourself), want to better yourself, or heal from the pain of your past, Susy can help. With Susy's help, you can steps forward to make your life what you want it to be.
Approach
Susy can help you increase your awareness of strengths and areas of grow while incorporating evidenced-based practices. She helps you identify your therapy goals and creates a space where you can feel comfortable with the therapy process. She also teaches you tools to monitor and take back control of your thoughts and feelings. Susy builds a genuine, authentic connection with every person she works with. She knows the therapeutic relationship is key to helping you feel open and ready to make changes. She understands that therapy looks different for everyone and tailors her approach to uniquely fit your needs, goals, and values.
Services
Susy offers counseling services to individuals, couples, and families. She can help with many concerns including depression, family issues, concerns ad challenges in relationships, self-esteem, stress management, grief, and life changes and transitions.
Experience
Susy completed a bachelor's degree in Sociology at the University of California, Riverside. After completing her degree, she worked with children and adolescents with disabilities. During this time, she worked closely with the family unit developing Applied Behavior Analysis (ABA), which was utilized to help improve functional life skills, social skills, and communication skills. Susy then went on to earn her master's degree in counseling psychology with an emphasis in Marriage and Family Therapy from California Baptist University (CBU). She gained extensive experience with adolescents in a high school setting. After that, she extended her experience to include young adults, couples/pre-marital counseling, and groups at California Baptist University's (CBU) Counseling Center. She is passionate about working with young adults and helping couples improve their relationships. When she's not working, Susy enjoys music, books, museums, and outdoor activities.

"If you can imagine it, you can achieve it. If you can dream it, you can become it."
William Arthur Ward
---