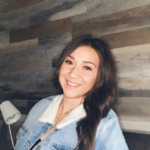 Jessica is a Registered Associate Marriage and Family Therapist (AMF118127) and Registered Associate Professional Clinical Counselor (APC7571). She is currently under the supervision of Dr. Natalie Rios (Licensed Psychologist PSY25690).
Whether you have lost yourself in the busyness of life and are exhausted from playing a role, have lost sense of who you really are or are going through life on autopilot, or you are not enjoying life and relationships the way you want to, Jessica would like to help. She believes that every person is worthy of happiness!
Approach
Jessica's counseling approach is humanistic. She wants to help you gain awareness of patterns that no longer suit you. She hopes to walk alongside you and help you identify issues that interfere with your life story. Jessica hopes that you feel safe to be unapologetically yourself in sessions, and to process feelings and challenge negative thoughts knowing that you are completely seen and safe to do so. Her desire for you is to have your story be one of growth and healing, where you can become more self-aware and gain more control on the narrative being told in your life.
Services
Jessica offers counseling services to individuals and couples. She has gained experience with different therapy approaches and is equipped to help with a variety of concerns and difficulties.
Experience
Jessica completed a bachelor's degree in psychology at the University of California, Riverside. During her time at UCR, she was a research assistant studying personality development and emotional regulation in children. She then earned a master's degree in counseling psychology from California Baptist University (CBU). Her education has equipped her to help couples and families. She also has extensive experience working with individuals in one-on-one counseling. Her previous experience includes working as a therapist at the CBU Counseling Center, where she worked with young adults facing a variety of mental health concerns such as anxiety, depression, life changes and transitions, relationship concerns, and personal growth. She has also led a skills-based group for depression. Some of her clinical interests include inner child work and helping young adults facing various life transitions. She enjoys hiking, meditating, painting, and listening to podcasts.

It takes courage to examine your life and to decide that there are things you would like to change, and it takes even more courage to do something about it.
Sue Hadfield
---