At Spring Forth Counseling Services (SFCS), we believe that every person's life story matters and that everyone is deserving of a life filled with meaning, purpose, connection, and fulfillment. We want to help you create this life for yourself. The process of healing and growth isn't always easy, but it is possible and rewarding with the right therapist. Investing in yourself and your future through therapy is an extraordinary way to care for yourself, and it starts right now by giving us a call.
Keep reading below to learn more about how we can help you.
---
We Can Help You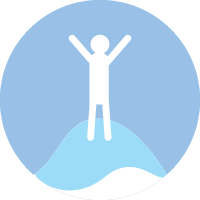 Overcome
Are you ready to overcome your life's challenges and embrace positive change?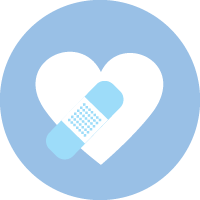 Heal
Do you need emotional support, healing, and a safe place to talk?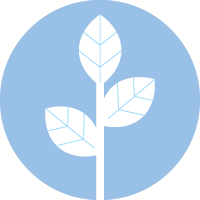 Grow
Are you satisfied with yourself, but want to explore new ways to grow?
You took the first step by being here. Take the next step and contact us now!

Who Are We?
We are therapists committed to making a positive difference in the lives of the people we work with. With a Licensed Psychologist and a Registered Associate Marriage and Family Therapist on staff, we offer a variety of specialties, availability, and rates to meet your needs. We are based in Riverside, California, but thanks to telehealth we offer virtual counseling throughout all of California. This means that whether you're in San Francisco, San Jose, San Diego, or anywhere in between, we can help!
When you meet with us, you can trust us to create a safe and confidential space where you can grow, offer compassion and understanding to help you feel seen and heard, challenge you with empathy and curiosity so you can continue to learn about yourself and others, and teach you practical skills to navigate and overcome challenges in your life.
What We Offer
We offer counseling and consultation services. Our counseling services are tailored to help individuals and couples navigate various concerns. We have experience treating common concerns such as anxiety, grief and loss, and relationship difficulties, and we're also pleased to offer specialized approaches for those who desire it (anxiety and stress, perinatal mental health–mental health concerns during pregnancy and postpartum, Christian counseling, and therapy for therapists). Don't worry if these specialized approaches don't fit what you need; we can still help! Click here to learn more!
Consultation services are also available for supervision and/or clinical concerns. If you are a new or current supervisor interested in developing and deepening your supervisory skills, or if you are a therapist interested in seeking a clinical consultation related to your own work with clients, Dr. Rios can help. Dr. Rios is a licensed psychologist and CAMFT Certified Supervisor. She has a deep passion for supporting other professionals as they grow in their role. She also has experience working in a variety of diverse settings and strives to uphold the highest standards in her work regarding laws, ethics, and clinical practice.
How Does Counseling Work?
Counseling starts with a trusting and safe relationship with your therapist. We pride ourselves on creating this type of positive relationship with clients we work with, which is important to us since we know what a big decision you're making to trust someone with your experiences and vulnerabilities. While building trust, we make a genuine effort to know YOU- your life story, values, concerns, and strengths.
We then work collaboratively with you to help you feel better. Whether you want to grow in a specific way, improve a relationship, or learn to cope with specific challenges like anxiety or depression, we can help. With the benefit of being an outside perspective, we can offer practical solutions and help you learn helpful coping skills. Our counseling approach is tailor-made to fit your unique needs.
Let us help you create the life you envision for yourself. We want to help you navigate past and present challenges, and help you use your values, strengths, and experiences to create a fulfilling life for yourself and your relationships. Contact us today to ask any questions you might have about the therapy process and to schedule an appointment. We offer free phone consultations.