Dr. Natalie Rios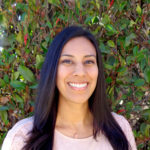 Dr. Natalie Rios is a licensed psychologist (PSY25690) and is the owner and founder of Spring Forth Counseling Services. She earned a doctoral degree in Clinical Psychology from the California School of Professional Psychology (CSPP) at Alliant International University.
Services: Dr. Rios offers two services: counseling and consultations. In counseling, Dr. Rios has over 10 years of experience working with concerns related to anxiety, depression, life transitions, grief and loss, self-esteem/identity, religion and spirituality, and relationship concerns. She is able to use a variety of techniques and interventions to help you meet your therapy goals, whether you're seeking individual, couples, or family therapy. Consultation services are available for those interested in becoming a supervisor or mentor. Consultation can help you develop your own guiding principles, approach, and structure in this role while also considering ethical and legal aspects that will influence your work and responsibilities.
Approach: Dr. Rios' approach is counseling is collaborative, supportive, and aimed at specifically meeting your therapy needs and concerns. She is invested in getting to know your specific life story and making sure that you feel safe and supported as you seek to grow and heal in therapy. Dr. Rios has an effective balance of providing empathy and compassion while also providing objective feedback and guidance to help you develop skills and overcome difficulties. Whether serving as your therapist, supervisor, or consultant, Dr. Rios will honor your values, strengths, and needs while working with you to help you meet your goals.
Experience: Dr. Rios has worked with individuals, couples, and families in a variety of settings including university counseling centers (private and public), Department of Veteran Affairs, and private practice. She has specialized training in Cognitive Behavioral Therapy, perinatal mental health (mental health concerns during pregnancy and postpartum), and Gottman Method Couples Therapy (Level 1).
Dr. Rios is also a California Marriage and Family Therapists (CAMFT) Certified Supervisor and has experience supervising pre-doctoral psychology interns along with Marriage and Family Therapist trainees and associates. (For more information about the CAMFT Certified Supervisor program, click here.)

Nobody can go back and start a new beginning, but anyone can start today and make a new ending.
Maria Robinson
---
Jessica Hernandez, M.S.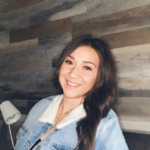 Jessica is a Registered Associate Marriage and Family Therapist (AMF118127) and Registered Associate Professional Clinical Counselor (APC7571). She is currently under the supervision of Dr. Natalie Rios (PSY25690).
Whether you have lost yourself in the busyness of life and are exhausted from playing a role, have lost sense of who you really are or are going through life on autopilot, or you are not enjoying life and relationships the way you want to, Jessica would like to help. She believes that every person is worthy of happiness!
Services: Jessica offers provides counseling services to teens, adults, couples, and families. She has gained experience with different therapy approaches and is equipped to help with a variety of concerns and difficulties.
Approach: Jessica's counseling approach is humanistic. She wants to help you gain awareness of patterns that no longer suit you. She hopes to walk alongside you and help you identify issues that interfere with your life story. Jessica hopes that you feel safe to be unapologetically yourself in sessions, and to process feelings and challenge negative thoughts knowing that you are completely seen and safe to do so. Her desire for you is to have your story be one of growth and healing, where you can become more self-aware and gain more control on the narrative being told in your life.
Experience: Jessica completed a bachelor's degree in psychology at the University of California, Riverside. During her time at UCR, she was a research assistant studying personality development and emotional regulation in children. She then earned a master's degree in counseling psychology from California Baptist University (CBU). Her education has equipped her to help couples and families. She also has extensive experience working with individuals in one-on-one counseling. Her previous experience includes working at the CBU Counseling Center, where she worked with young adults facing a variety of mental health concerns and led a skills-based group for depression. Some of her clinical interests include inner child work and helping young adults facing various life transitions. She enjoys hiking, meditating, painting, and listening to podcasts.

It takes courage to examine your life and to decide that there are things you would like to change, and it takes even more courage to do something about it.
Sue Hadfield